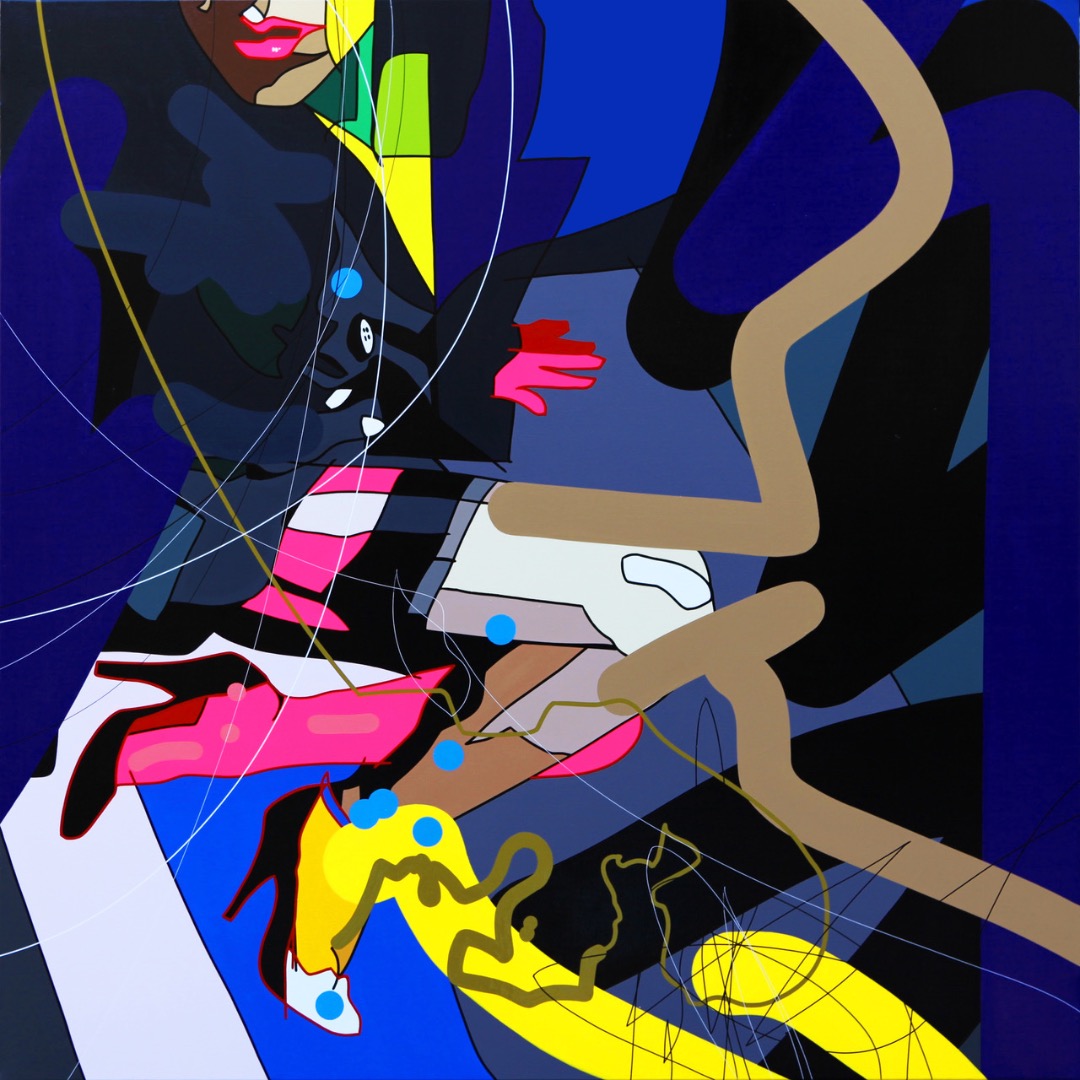 Cédrix CRESPEL questionne la représentation de la Femme. Au milieu des années 90, conscient de la nécessité qu'un artiste doit s'ancrer dans sa culture, il abandonne très rapidement le dessin académique, quitte le crayon et son trait, pour inventer un langage figuratif issu de la génération « computer ».
La peinture de Cédrix CRESPEL est une odyssée sensuelle. L'artiste décline des images de femmes indépendantes et passionnées qui se jouent des rôles que la société veut bien leur accorder. Il est celui, qui nous apprendra, de gré ou de force, à nous défaire de nos certitudes pour entrer dans un univers où ses Femmes se plaisent d'être ainsi convoitées. De la tension du désir aux obsessions qui le hantent, Cedrix Crespel suggère le sexuel dans le sensuel, où l'inverse. Frondeuses, rebelles, espiègles, les femmes de Cédrix CRESPEL réinventent les codes de l'amour et assument leur féminité moderne.
Présent nationalement et internationalement, il est également soutenu et représenté par la fondation Montresso* (Maroc).
Cedrix CRESPEL questions the representation of Woman. In the mid-90s, conscious of the need for an artist to become anchored in his culture, he quickly abandoned the academic drawing, left the pencil , to invent a figurative language from the « computer » generation.
The painting of Cédrix CRESPEL is a sensual odyssey. The artist depicts images of independent and passionate women who play the roles that society is willing to give them. He is the one who will teach us, willingly or forcibly, to get rid of our certainties in order to enter a universe where his women like to be so coveted. From the tension of desire to the obsessions that haunt him, Cedrix Crespel suggests the sexual in the sensual, where the reverse.
2016
Exposition XXL#1 Crespel/Tilt/Fenx/Jonone Fondation Montresso Marrakech
2015
Residence JARDIN ROUGE Fondation Montresso Marrakech Maroc
Solo Show « Car Crash » AD Galerie Montpellier Fr
Expo grp « LA MUSIQUE ADOUCIT LES MOEURS » AD Galerie Montpellier fr
Solo Show « AINSI SOIENT ELLES » Jardin rouge Marrakech Maroc
2014
JARDIN ROUGE Fondation Montresso Marrakech Maroc
Art Up AD Galerie LILLE
2013
St art AD galerie Strasbourg
Solo Show "J O I E" AD Galerie Montpellier avec Piero Lissoni RBC
Solo Show "LIFE" Galerie Ariel Sibony PARIS
2012
Solo Show "Horses, BullSand GirlX" AD Galerie Béziers
Galerie ART TO BE Lilles
2011
ART ELYSEE "MES AMIES" AD Galerie Edition monographie Paris
Solo Show AD Galerie « OUTSIDE PARKING » Béziers
2010
Solo Show Galerie CCX Guerande
« Superdesign » Londres avec Peter Klasen Londres
2009
Solo Show Galerie Leslie's Barning galerie Luxembourg
Solo Show «galerie Petitjean» Aix en Provence
Solo Show Galerie Cri d art Metz
2008
Expo de groupe La lune en parachute Epinal
Foire internationale d art contemporain Galerie Petitjean Londres
expo de groupe galerie Cri d Art Amnéville les thermes
expo de groupe «galerie Petitjean» Aix en Provence
2007
Solo Show Galerie Edgar Paris
Expo perso Centre culturel Athanor Guerande
Expo perso Galerie Art on the move Naarden Hollande
Expo perso "Glycero" Galerie Edgar le Marchand d'art Paris
Expo groupe "Petite madame" Galerie Edgar le Marchand d'art Paris